A new experience for the best board game audio narrations
All new narrations are being created in our new platform. Existing ones are being migrated over.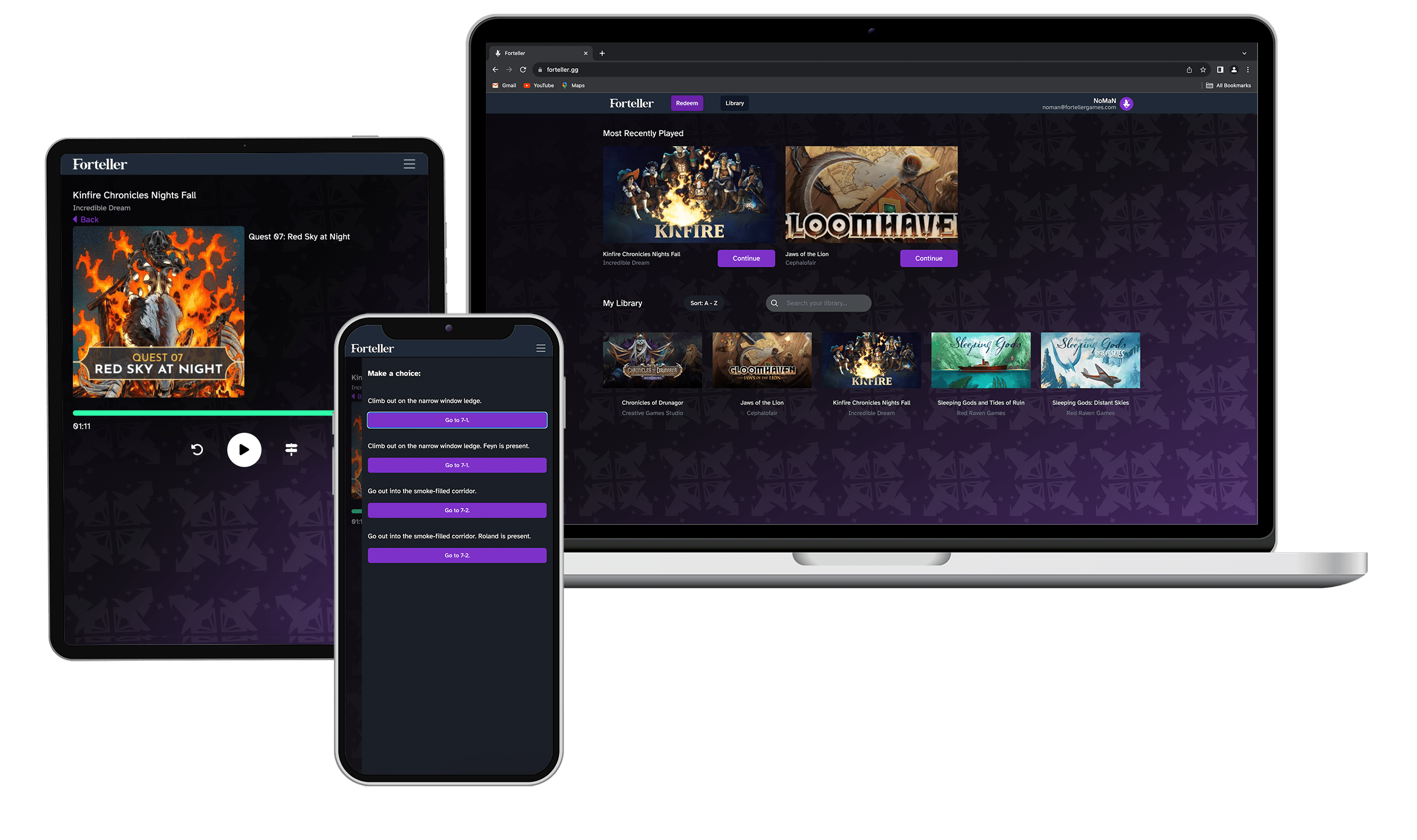 Immerse your gaming session
Empower your stories with Forteller
Decision Branching

We guide you through the game's storybook. You make the decisions. We flip the pages.

Campaign Progression

Follow your game's journey. We are working on fun tools to help you track your progress in a game.

Gameplay Context

Our new platform lets us bring more game specific context that normally only exists in the printed book. Our goal is to reduce the need to reference the book.
Amplify your Adventure.
Access your games and redeem new ones in our new web experience: Stage. We are in Early Access and will be adding new features, migrating existing games, and improving the experience over time.